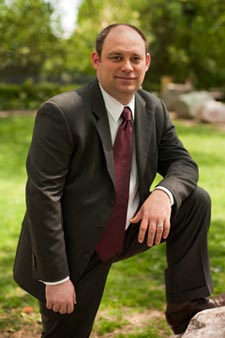 William Sylvester
Vice President
Technology

"A seasoned executive of building core Internet infrastructure"
William Sylvester, VP Technology, really is an Internet trailblazer whose primary focus at Denuo is leveraging emerging technologies with massively scaleable solutions to ensure the Internet is more stable and robust. He is a seasoned executive of core Internet infrastructure with a decade and a half of experience in general management, product management, operations, business development and strategic planning.
In the mid 1990's the core infrastructure of the Internet was weak (at best) and inconsistent. Mr. Sylvester was part of the inaugural team at Network Solutionsthat worked on the InterNIC project (.com and .net) in early 1996 and was on the core team that built out the technical infrastructure including the root name server infrastructure. Over a billion dollars of revenue later, Network Solutions merged with VeriSign in 2000. After two years with Neustar as the Chief Architect and Director of growth of the .biz/.us registry, VeriSign harkened Mr. Sylvester back where he spent four years concentrating on business development, new products and strategy. This diligence resulted in VeriSign's entrance into VOIP/ENUM, RFID, Digital Content, Digital Publishing and Web 2.0 market space.
Mr. Sylvester's latest endeavors have included working with early stage companies emphasizing Internet products in the mobile, web 2.0, social media, identity, search and new media/publishing arenas.